Today Niklas dropped in, hoping for a coffee. He got more than he expected, for he is a new investor and his share certificate was waiting for him...
Underlining our commitment to culture, we create share certificates from lontar, the traditional books of the East. There are still a couple of people making them, and we use a family in Karangasem.
Galery Lontar Prasi Yowana Kertha
0852-3858-6201
https://maps.app.goo.gl/LWVEYNFoyhWhGCMPA
A lontar is made from the leaves of a specific type of palm tree, steamed and dried. They are decorated with pictures around the writing and bound like an accordion, dropping down. One side only. Works of art.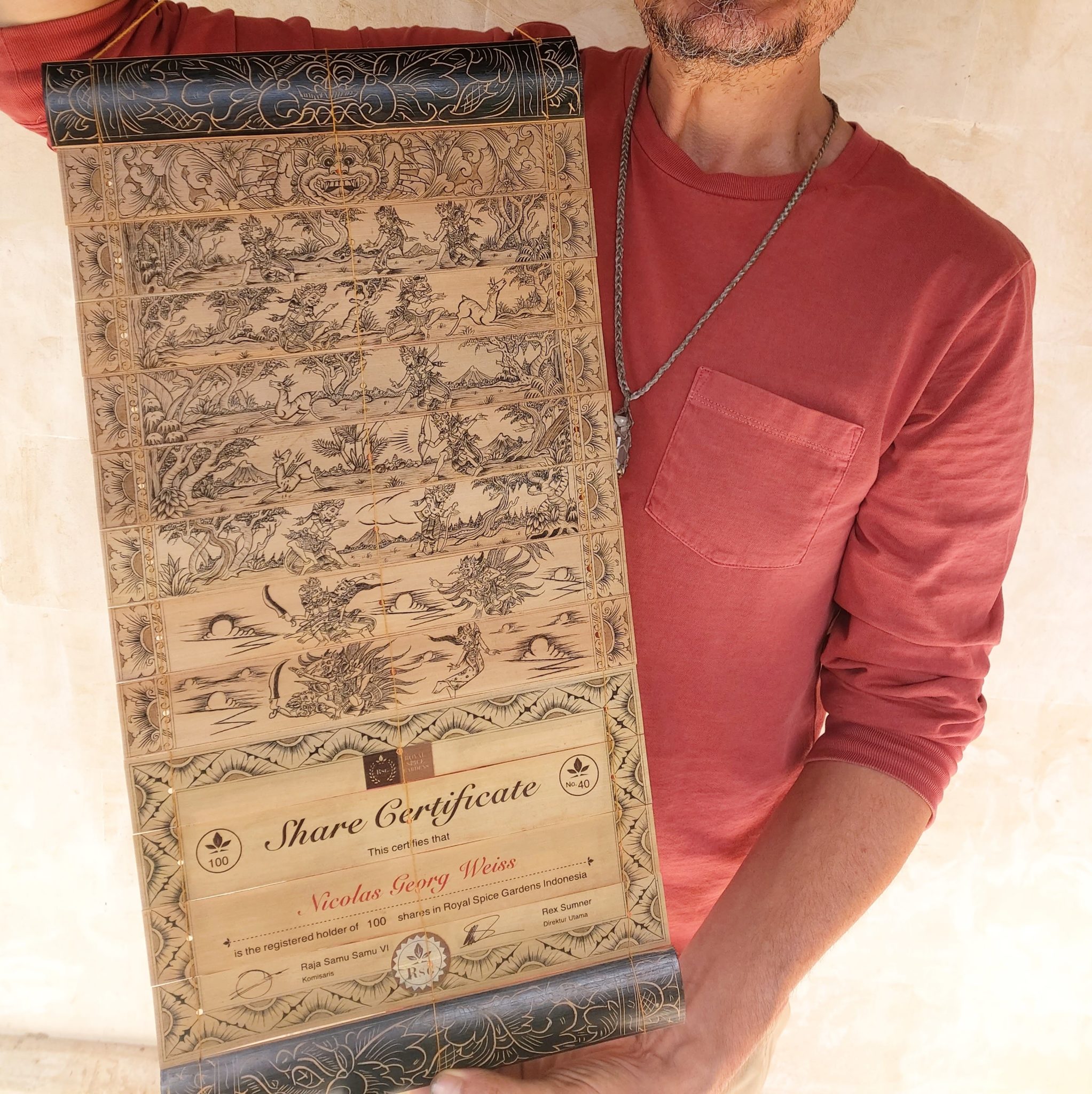 The history of Indonesia is written in the lontar. Legend has it that the Dutch colonials collected all the lontar and replaced them with one showing how good and kind the Dutch were... Certainly there are lots of lontar examples in the museum in Leyden, but there are still plenty of old ones in Indonesia, so I think the lack of them is down to age and not replacing them. They last perhaps 150 years, after which they need to be copied and replaced. Needless to say, that isn't happening any more...
So we use them as our share certificates, creating a beautiful piece of art for our investors while keeping an art form alive.
Of course, they are purely decorative. Indonesia doesn't recognise share certificates for PMA companies. All share holders are registered with the government, in the Articles of Association. So, this is an additional service we provide.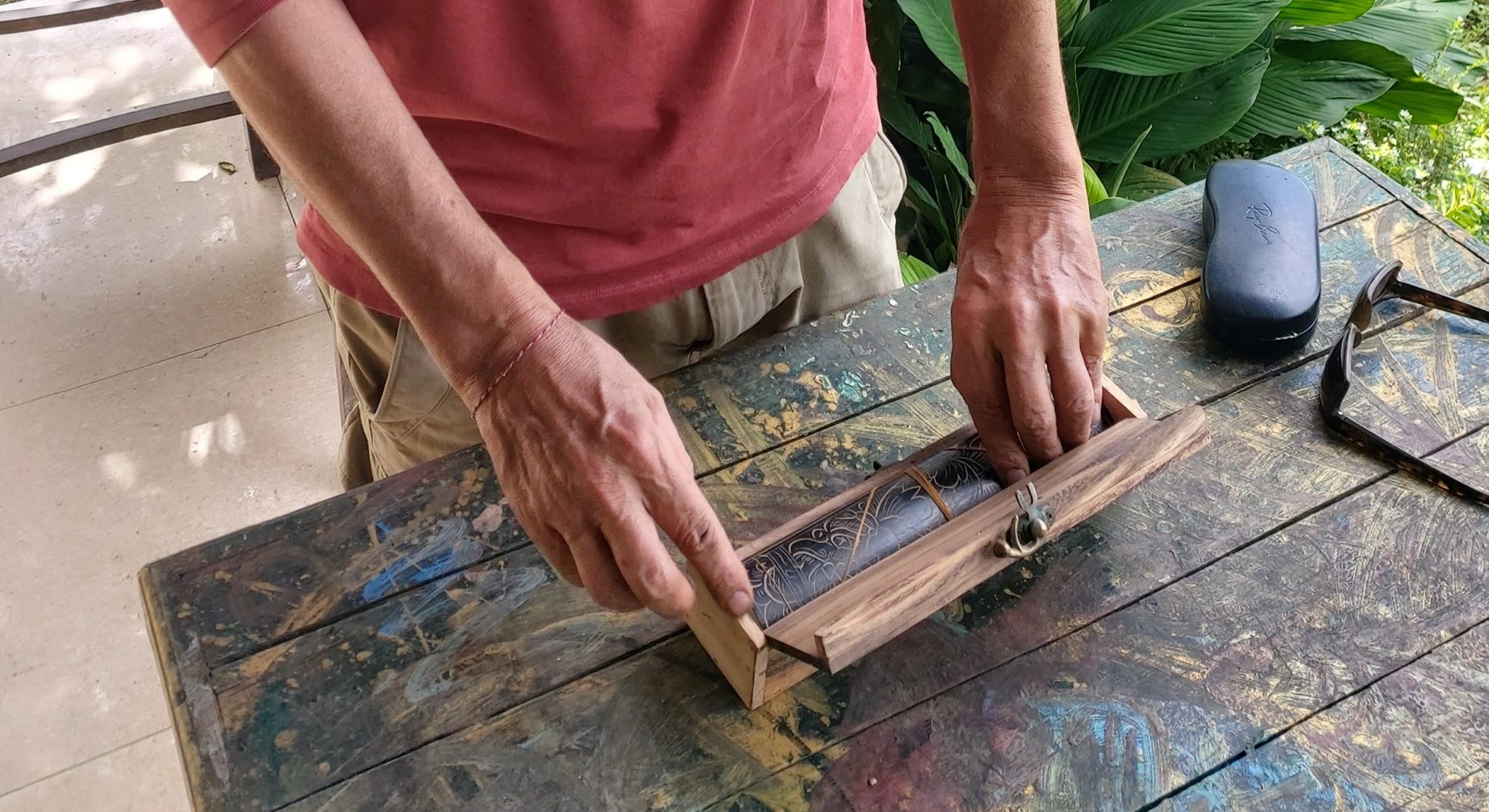 I think it is a nice one, and certainly appreciated by shareholders.
Rex Sumner