Royal Spice Gardens, is an ethical company that undertakes activities that are beneficial to the community and the environment, all the while remaining financially sustainable.
In the following sections you'll find heaps of interesting information about Vanilla and why it is our key focus area.
To restore the kingdoms of Indonesia, including the conservation of a healthy environment, the wellbeing and income of the people and the restoration &nurturing of the culture.
To improve the quality and quantity of Indonesian exports from Indonesia,while working closely with reputable Rajas, Sultans and local communities and providing consistent income.
Ensure that Indonesian Spices are once again, highly acclaimed globally for their quality and exclusivity.
In 2016, Dwitra J Ariana, a winner of several International awards for his documentaries, made a well-researched film on Indonesian agriculture, which came to focus on Vanilla. Inspired by the unique orchid and its potentials, Dwitra decided to give up filming and grow vanilla on his family farm. The following year, friends introduced Dwitra to Rex Sumner, who invested in his modest Vanilla operation.
Born in Indonesia, Rex Sumner has a deep understanding of the Indonesian Psyche, gained from almost 5 decades residing and doing business in the region. Additionally, Rex is the assistant to Raja Samu Samu, who is the Secretary General of SILATNAS (the Indonesian Association of Rajas, Sultans and Datuk). SILATNAS is tasked by the Government to nurture the culture of Indonesia.
Given his experience, Rex believes that art, music, & dance are faltering due to the modern-day impoverishment of Indonesian Farmers. This premise is based largely on the fact that farmers are the mainstay of culture in agricultural societies (of which, Indonesia is still largely comprised) and, that low priority is paid to the arts, when one is struggling to pay for education or put food on the table. Within that context, Rex set about persuading Indonesian Farmers to grow alternative crops to rice, rubber etc. and focus on more valuable crops such as Vanilla.
Initial Successes
After successfully influencing a group of Farmers to look at crop substitutions, Rex desired to make a more significant impact in the region.
‍In 2017, he drafted the concept of what is now Royal Spice Gardens. In 2020, after three years of experimenting with growing techniques and refining the business plan, Rex and Dwitra formally launched Royal Spice Gardens Indonesia, with the support of Indonesian Royalty.
In the same year and keeping in stride with RSGs ideals, the company began growing Vanilla on a commercial scale. That strategic direction was chosen so as to create a sustainable financial footing, assist local communities and create a positive environmental impact rapidly.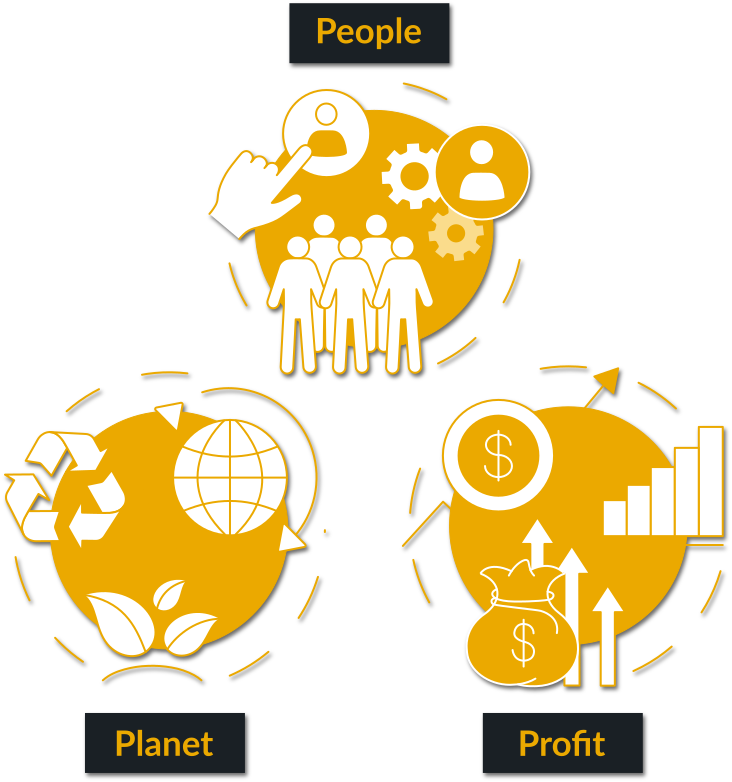 Financial Sustainability
RSG maintains financial resilience and sustainability through exceptional agricultural practices, proactive farm management, premium crop quality, cash crop diversity and a solid business acumen.

Cultural Sustainability
With many thousands of small holdings Bali's rich volcanic soil and efficient low-tech farming obviously play a key roll in feeding the population. In addition, farming directly impacts – and is impacted upon by – its cultural character. Maintaining local customs and traditions while educating in the methods of environmentally sound agricultural management are all essential to nurturing a vibrant culture.

Environmental Sustainability
RSGs tertiary objective is to promote and educate Farmers in the methods of environmentally sound agriculture. Whether one calls this permaculture, organic gardening or whatever, RSG actively engages Farmers to care for the soil and to combine conservation with farming. This means no pesticides or inorganic fertilisers, but rather the use of natural fertilisers, companion planting and the efficient use of water.
Royal Spice Gardens & Vanilla
At Royal Spice Gardens, we're passionate about our Triple Bottom Line (TBL) approach to business. We believe our Financial, Cultural and Environmental Sustainability focus represents a sound ethical investment opportunity.
With a projected compound annual growth rate (CAGR) of 4.7% between now and 2026, Vanilla is considered to be a valuable crop with strong investment potential. As such, our strategy focuses on vanilla at its essence; complimented by a CCC (Companion Cash Crop) offset to help smooth out the peaks and troughs of our main crop.
Our farming practices support the local culture and the environment, as well as the production of top-quality vanilla and thus, maximum TBL returns.
We work with local farmers to educate on new & sustainable methods, including the use of organic alternatives to pesticides and fertilisers.
We train our farmers and younger generations to ensure a culturally and financially sustainable future of land and export management.
We employ a profit share model to encourage participation, best practice and fair remuneration for all.
Our diversified strategy of multi-crop holdings compliments the typical Balinese small holding and multi-species farming practices, ensuring we support existing farmers and continue local traditions.
And our focus on achieving 'A grade' Vanilla means we implement critical factors to a high-quality end product and thus, maximum returns when going to market.
We currently have 15 farms already in production in the central region of Bali. Our plan is to release 5 new plots for investors, per month, up to a total of 200 plots, each with the ability to host 1,000 vanilla plants.